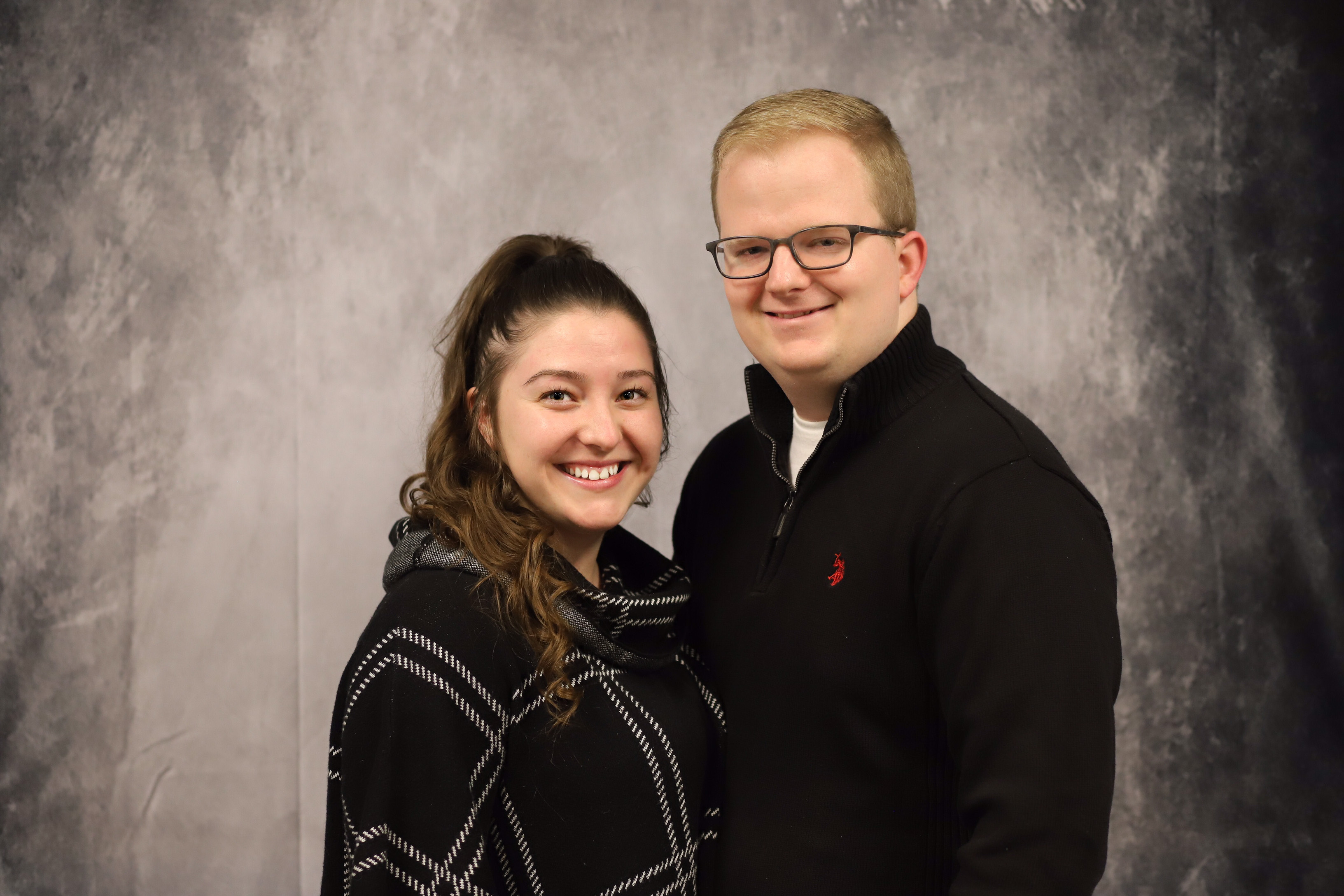 Youth Pastor
Brandon & Makayla Sandy

The youth ministry at Cornerstone is called Torch. The mission of Torch is to give students the fuel they need to keep moving towards God, thus youth services and events are called Fuel. Torch students meet for Fuel Prayer once a month on Friday at 7 p.m. Fuel Youth Services and other activities are also held on Fridays, as scheduled. Once a month Fuel Split-Sessions are taught on the 2nd Wednesday night. Girls are taught by our First Lady, Beth Dillon and the boys are taught by Youth Pastor Brandon Sandy. Torch students also participate in the yearly district events such as youth convention, camps, and rallies, as well as attend the bi-annual North American Youth Congress sponsored by the Student Ministry of the United Pentecostal Church International.
Brandon and Makayla Sandy were actively involved in the Cornerstone youth group as students themselves, then became a part of the youth committee, before stepping up to become the youth pastor. We are thankful for their dedication, and their willingness to answer the call to serve.
You can follow Torch Student ministry on Instagram or Facebook. Go to the calendar under Events for a complete listing of all Torch events.

Senior Bible Quizzing
Senior Bible Quizzing is a leadership development ministry for the youth (12-18 years old) of the United Pentecostal Church International based on the memorization and application of the Word of God. We are happy that this program is available for our Torch students. Seth and Kayla Burns serve as directors assisted by Steve and Liz Rickards. Bible Quizzing teams go to a district competition once a month from January to June. First and second place winners in the district will go to the national competition held in July.
Hyphen Young Adult Ministry
Hyphen is the young adult ministry of the UPCI Youth Ministries. The target demographic for this ministry are young adults, ages 18-30, who are graduated from high school and single. Hyphen exists to connect young adults to service…with purpose…through resources…for a mission! Rebecca Beckwith serves as the Hyphen Coordinator for Cornerstone. Hyphen events are scheduled throughout the year.